Mauritius Oil Refineries (MOROIL) started its commercial operations in 1968
The very year when Mauritius became independent. In line with the national import substitution policy, MOROIL set out to guarantee to the Mauritian population a continuous supply of locally refined and packed edible oils of international quality, at competitive prices.
For more than four decades now MOROIL has unfailingly sustained these objectives, with a continuous improvement of its production and distribution activities. MSB, HACCP and SA 8000 certified, MOROIL today produces oils meeting the most demanding international standards with a quality assurance and consistency in supply which owe MOROIL brands the trust of a wide range of distributors, professional users and consumers.
Moroil's acknowledged competencies have also been conducive to the setting-up of partnerships with renowned producers for the representation and marketing of their products on the Mauritian market.
1967 - 1968
Construction of the Moroil factory, the first vegetable oil refinery in Mauritius
1981 - 1983
1981 : Opening of Rodrigues depot
Incorporation of Metal Can Manufacturers Ltd
1983 : Pre-packaged products introduced on the market
MSB (Mauritius Standard Bureau) Certification 1990
1990 - 1999
1990 : Listing on the Stock Market
1995 : Launching of our olive oil Olivor (Agribetica)
1999 : Launching of Rani packaging – 1 L pouch
2000 - 2005
2000 : HACCP Certification
2001 : Strategic partnership with Lesieur. Manufacturing of PET bottles
2004 : Setting up of a Corporate Governance Committee 2005
2005 : Setting up of an Audit and Risk Committee
2009 - 2010
2009 : Implementation of the Code of Ethics
2010 : Market penetration – HORECA
Launching of a distribution platform with a diversified range of products
Certifications: SA8000/ Kosher/ Halal
2012 - 2013
2012 : Launching of the Moroil website
Setting up of a second pipeline for the unloading of crude oils
'Made in moris' certification
'Refreshing' of Moroil logo
2013 : Importation of Crude Oil in Flexitanks
2014 - 2015
2014 : Change of capital of our main supplier Nidera to COFCO 2015
2015 : Renewal of Lesieur distribution and contract license
Launching of Lesieur soya/sunflower 1L and 2L formats
SEMSI MembershipConstituent member of SEM Sustainability Index (SEMSI)
Launching of the Puget Brand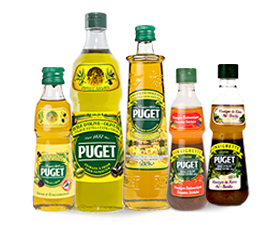 2016 - 2020
2016 : Favourable report of the PNEE (Programme National Energy Efficiency)
Establishment of a Strategic Committee
2017 : Launch of the OPI strategic exercise (Optimization, Productivity, Investment)
2018 : Construction of a new warehouse and infrastructure reorganisation
Wetland project
2019 : Upgrade of our ERP (SAP Business One)
2020 : Investment plan for the refinery & packaging units
2021 - 2022
2021/2022
HORECA - Delivery of edible oil in bulk
Moroil group reaches 2.0 billion turnover